Getting Started
What is D_D Academy?
D_D Academy is an open-source education platform created by the Developer DAO.
We seek to empower learners with knowledge and tools that can be applied to real-world projects while promoting a healthy learning environment.
---
Current Lessons
---
This project is just getting started.
We're looking for feedback about this project and our current lessons. Submit your suggestion or bug report.
We're also looking for Developer DAO members who are interested in writing lesson content, or building website and blockchain features. The team can be found in the Developer DAO Discord #d_d-academy channel.
---
Highlights of Resources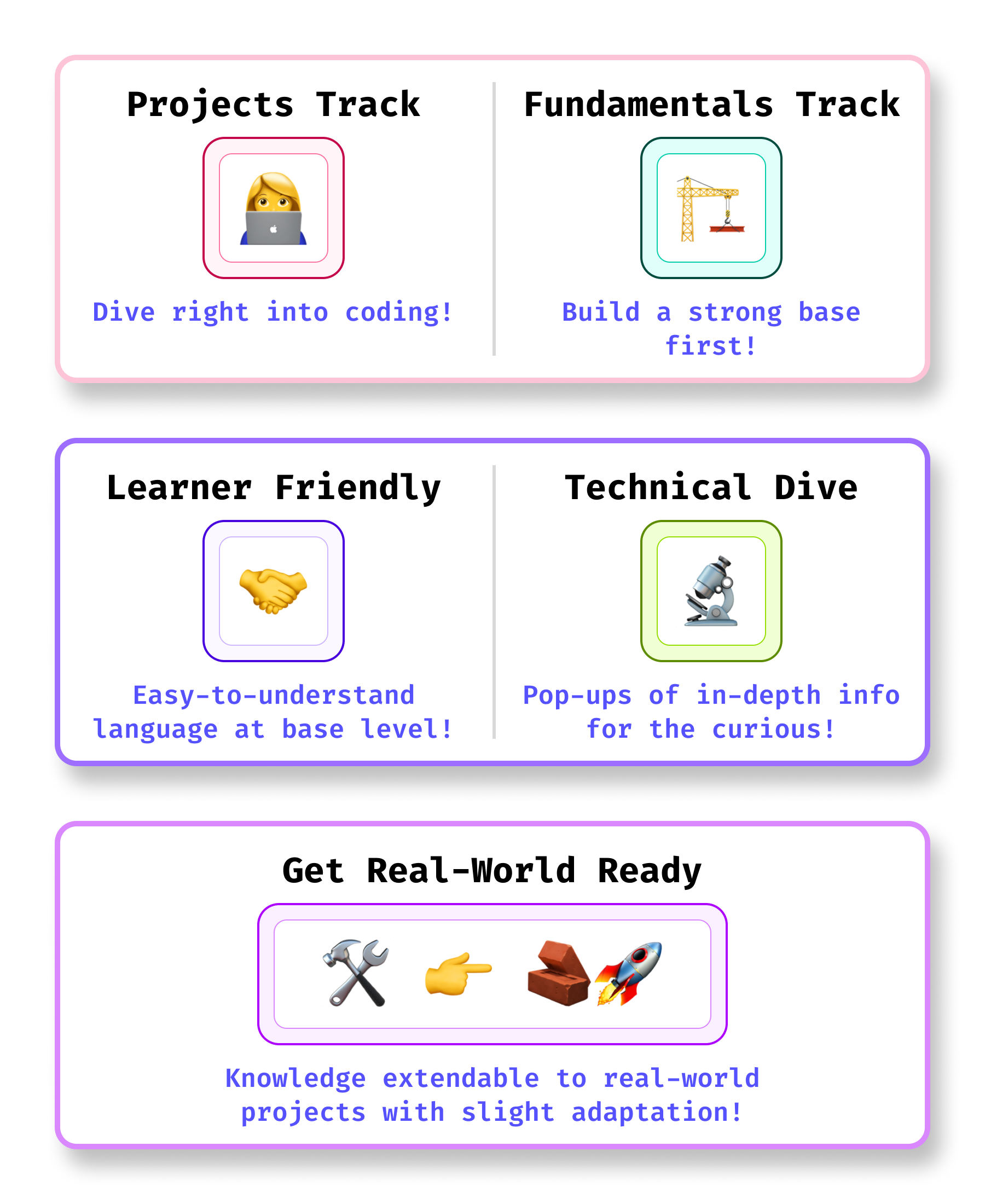 ---
Roadmap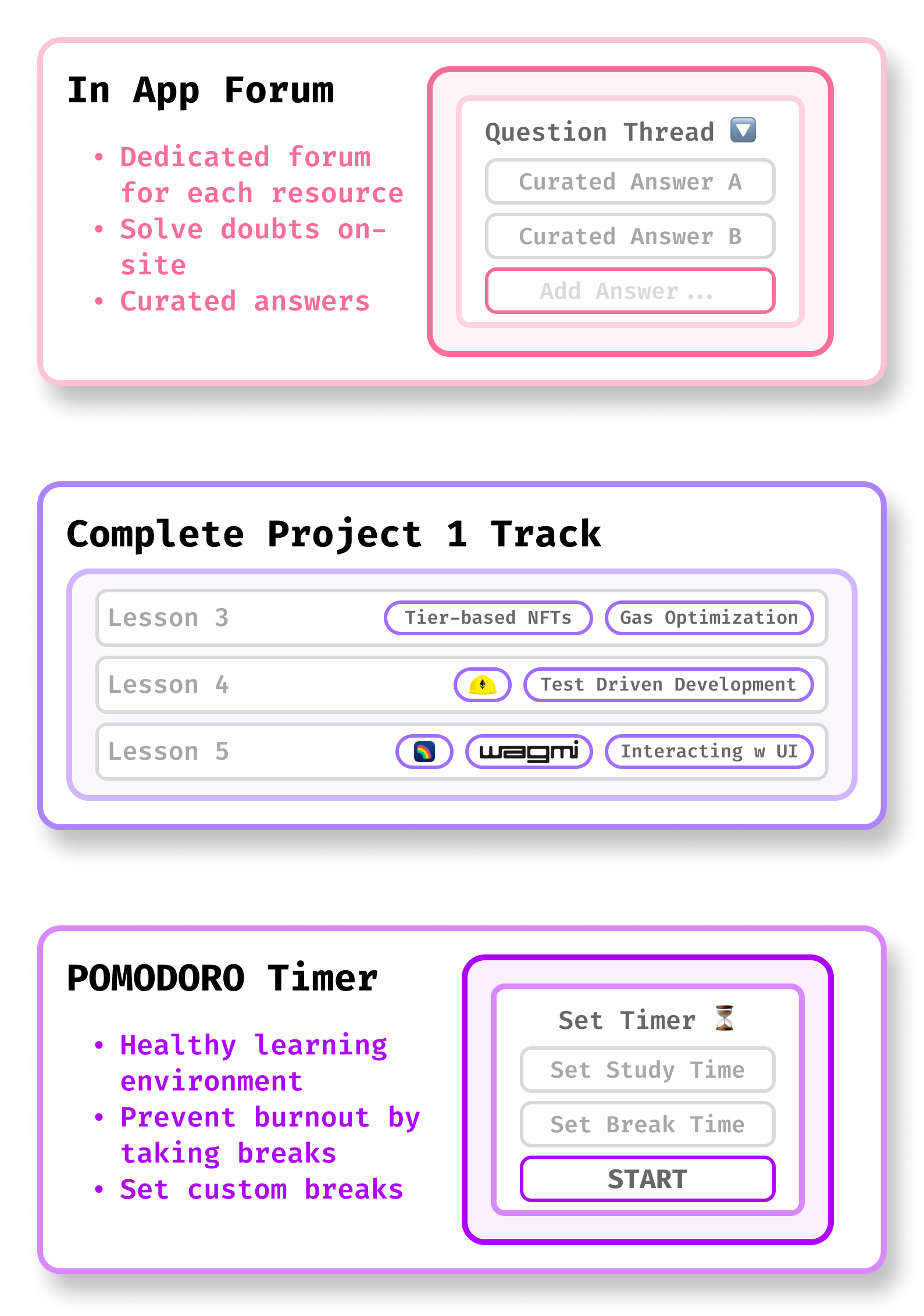 ;